16 hours ago
Roosevelt - Montreal
We've got Roosevelt at Birthdays tonight, alongside Greco-Roman Soundsystem. His tune Montreal is one of the best pop jams we've come across lately and whets the appetite for much more, from an artist we're expecting big things from in 2014. 
Get it on it early tonight, tickets and details here.
1 day ago
Stephen Malkmus & The Jicks + Joanna Gruesome
Stephen Malkmus & The Jicks date in London is rapidly approaching (just the other side of Christmas) and we're getting excited about the support bill too. Joanna Gruesome join them at The Forum and are a band who have had a very good year indeed - their album Weird Sister is an extremely fun listen, as their single Sugarcrush will attest, above. 
Grab tickets for Stephen Malkmus & The Jicks here. 
2 days ago
Stream a new Nicolas Jaar Mix
Here's a new Nicolas Jaar mix to get the week started in the best possible way. The mix starts on a sombre note - letting a news report of John Lennon's death play out before allowing some spectral, beautiful textures to ebb in. Sit for an hour with it below.
Nicolas Jaar brings his Darkside project to London for us on 29th March next year. 
5 days ago
Gold Panda Preview
We're excited to welcome back Gold Panda next week - he plays St Johns Church in Hackney. Half of Where you Live is still in heavy rotation with us and it's a treat to get to see it again as 2013 ebbs away. Support comes from Brolin.
Tickets: http://www.seetickets.com/event/gold-panda/st-john-at-hackney-church/737601
And, as it's Friday listen to an invigorating remix of Community from Fort Romeau, below. 
6 days ago
Quasi - War Pigs (Black Sabbath Cover)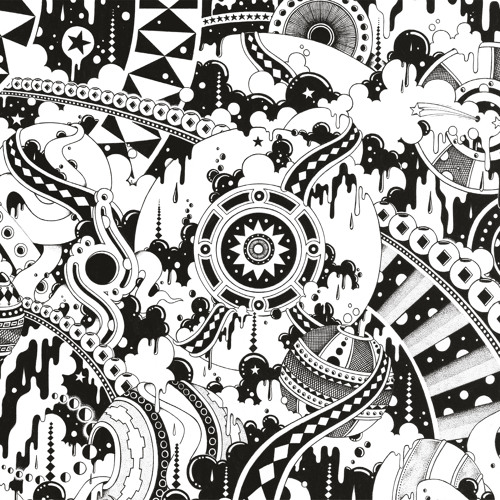 Quasi's tour of the UK kicks off this week and to celebrate they've offered up a terrific cover of Black Sabbath classic War Pigs. We're lucky enough to be seeing them twice next week - once with Kurt Vile on Wednesday, and again for their own show with Sky Larkin on Friday a week tomorrow. 
Listen to their cover below.